When the Texas Longhorns scheduled the UTSA Roadrunners, I am not sure they expected the game to be this significant.
UTSA head coach Jeff Traylor has dramatically improved the UTSA program in his short time in San Antonio. The Roadrunners have an all-time record of 65-69 since the program started in 2011. Since Traylor took over as head coach in 2020, they are 20-8 with a Conference USA title last year.
Texas has not been as successful as Saturday's opponent the last two years. The Longhorns went 7-3 in 2020 before firing Tom Herman and replacing him with Steve Sarkisian. Nevertheless, based on this year's performances, Texas looks to have a significant advantage over the Roadrunners this week.
Let's look at a few of the biggest storylines heading into the game.
Jeff Traylor's homecoming

Ron Johnson-USA TODAY Sports
Jeff Traylor got his start in college football as a member of Charlie Strong's staff at Texas. Undoubtedly, Traylor has many memories of Austin since using it as a springboard to live his dream at the college level.
Life after Alabama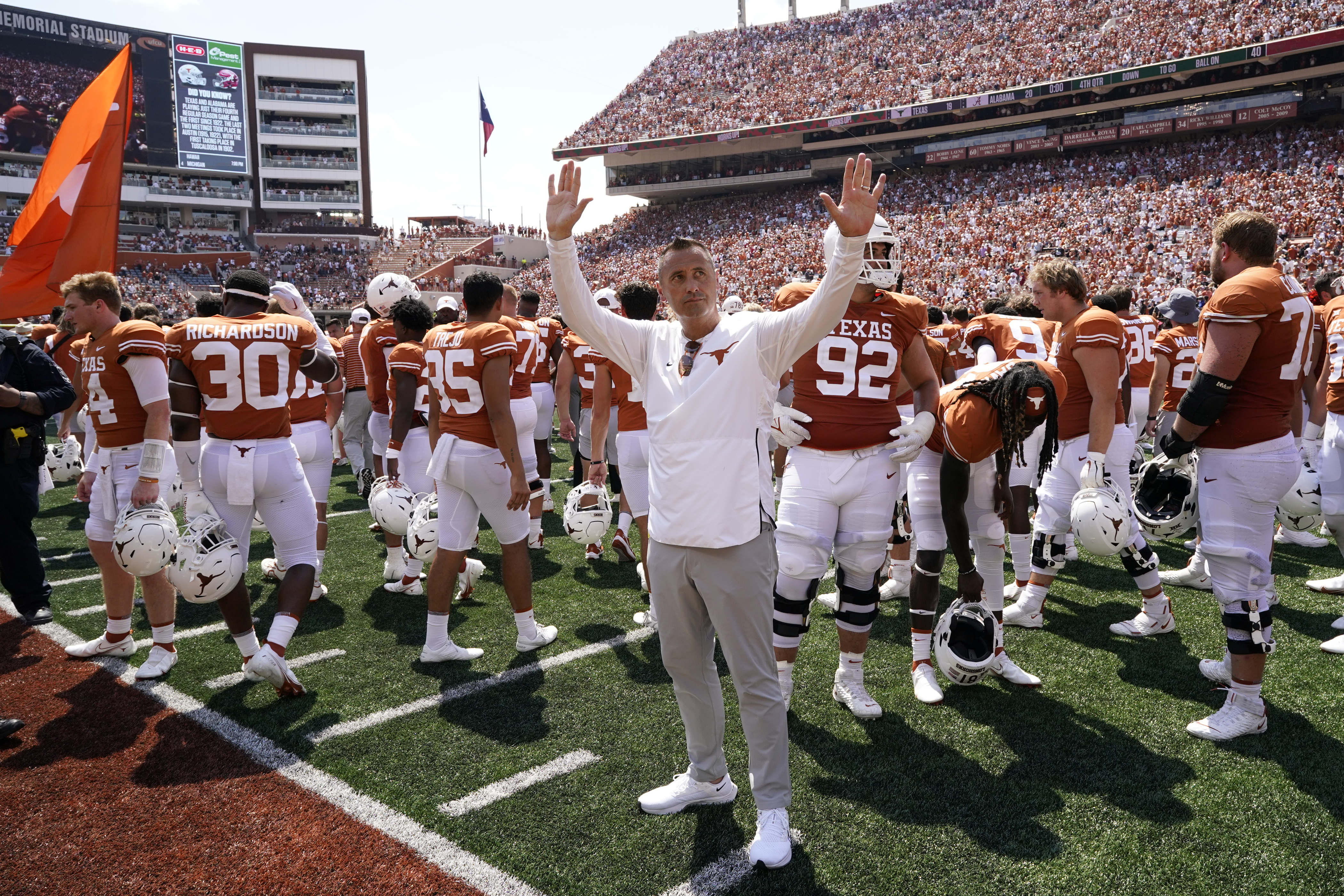 Scott Wachter-USA TODAY Sports
Texas put on a show last week. It defeated Alabama in the trenches with physicality and won on the perimeter with speed. Even Texas coaches outperformed their opponent. Texas has an opportunity to use that momentum against UTSA.
Traylor's first big moment

Chuck Cook-USA TODAY Sports
Jeff Traylor has been extremely successful in his two years with the Roadrunners. He has never had a losing season and owns the only conference title in school history. That said, a win over Texas would be the cherry on top of an already incredible resume.
Hudson Card, Charles Wright

Scott Wachter-USA TODAY Sports
Hudson Card won over fans with his gutsy performance against Alabama. Card was hobbled for the majority of the game but showed grit…
Click Here to Read the Full Original Article at Football | Longhorns Wire…