As the Denver Broncos gear up to face the Houston Texans on Sunday, Broncos Wire previews five things to watch for during the game.
Denver's defense without Justin Simmons

Steph Chambers/Getty Images
With Broncos safety Justin Simmons now on injured reserve, the Denver secondary has to step up in his absence. Simmons has not missed a game since 2017; now he is out for at least four weeks.
Second-year University of Texas alum Caden Sterns replaces Simmons at the safety spot. Sterns played in 15 games in 2021, collecting two interceptions and 28 total tackles (22 solo, six combined). Sterns has some big shoes to fill, but if he performs well, the Broncos can have a fighting chance of winning these next few games.
Fixing red zone woes

Jane Gershovich/Getty Images
In the second half of Monday night's loss to the Seattle Seahawks, the Broncos were an abysmal 0-3 with three points in the red zone. Both Melvin Gordon and Javonte Williams fumbled inside the 1, snatching 14 potential points from the scoreboard.
One of the ways Denver can fix this is getting to the line of scrimmage, getting set and getting the play off before the play clock hits double zeroes. Another suggestion is possibly adding in some pass plays to keep the Texans defense on their heels. Either way, the Broncos have to find ways to put seven points on the board, instead of three.
Will they feed Javonte Williams?

Joe Nicholson-USA TODAY Sports
Before bringing back Melvin Gordon during the 2022 offseason, there was significant clamor in Denver for running back Javonte Williams to be the Broncos' primary three-down workhorse.
Against the Seahawks, Williams carried the ball seven times for 43 yards. Throughout the game, quarterback Russell Wilson peppered Williams for 11 receptions and 65 receiving yards. On the other hand, Gordon rushed for 58 yards on 12 carries, and had 14 yards receiving on two catches.
It is more evident than ever that the younger, stronger Williams is the favored back. Most of his yardage comes after the first hit; he also is more reliable in situations where ball security is paramount. If the ball is in Williams' hands in crucial running situations, there will be success.
Success on special teams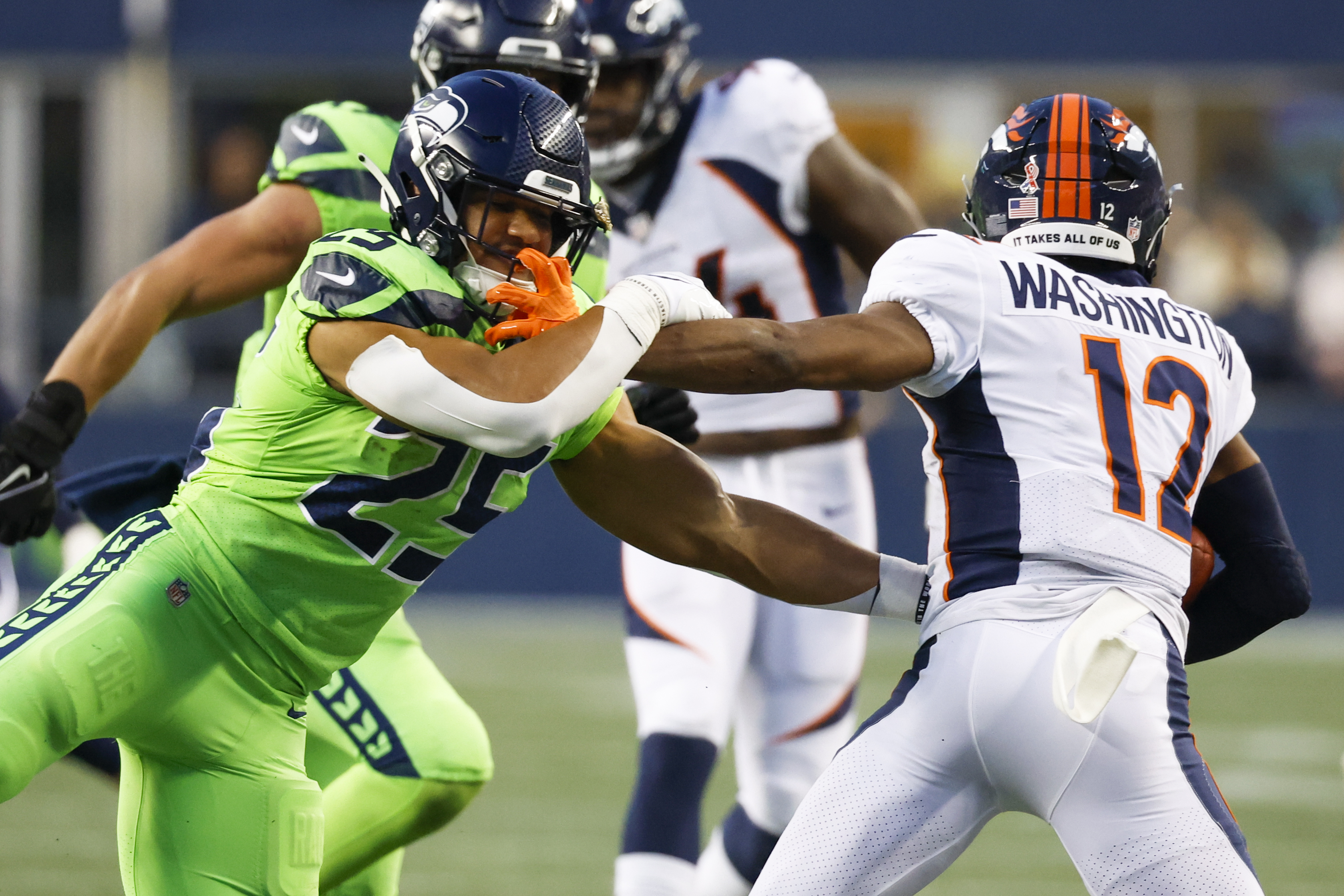 Joe Nicholson-USA TODAY Sports
Besides the leg of Brandon McManus in the Broncos' season opener, the special teams…
Click Here to Read the Full Original Article at Broncos Wire…